The Theology of Prayer
Know what prayer is and how we ought to pray!
What Prayer is:
Not a simple form of communication. Because Prayer is more than simple form of communication.
An attitude.
Important as our

FAITH is in God.
You have been praying but your prayers
are not answered?
The reason why God doesn't seem like He is answering our prayers or that we feel like we are running into a wall every time we pray is because we are praying with wrong motives. A ton of our requests have to do with what WE want God to do. Do you think we can manipulate God?
The reason why we think or it seems that God is not answering our prayers is because we are asking for the wrong things. When is the last time we heard someone pray - God, what do you want me to do? Show me your way?
The reason why God doesn't seem like He is answering our prayers is because we do not put our complete faith and trust in Him that He would provide what we need.
Faith and trust are vital factors in our prayer lives.
J. C. Ryle on faith said:
"Faith is to prayer what the feather is to the arrow: without it prayer will not hit the mark."
We must come to God with utter honesty and transparency. Prayers without honesty and transparency will not be answered. We need to pour out our heart, everything in it, before God.
A. W. Tozer, in his book: Faith Beyond Reason: Lessons on Faith from the Gospel of John, says,
You cannot come to God with bargaining and with promises. But if you will throw yourself recklessly upon God, trust His character, trust the merits of His Son, you will have the petition you have asked of Him. You can have this confidence in God, and you can have this respect for His will. Do not expect God to perform miracles for you so you can write books about them. Do not ever be caught asking God to send you toys like that to play around with. But if you are in trouble and concerned about your situation and willing to be honest with God, you can have confidence in Him. You can go to Him in the merit of His Son, claiming His promises, and He will not let you down. God will help you, and you will find the way of deliverance. God will move heaven and earth for you if you will trust Him.
Moreover, for God to answer our prayers, we must understand what it means by the phrase: "God is Holy." When we understand God's holiness, we will then approach Him the way we ought to, with utter reverence and praise. Our view on God's holiness is closely related to our prayers.
---
For those who wants to LEARN what Prayer is.
For those who wants to know how God's attributes are related to prayer
For those who wants to learn how to pray the right way
For those who are willing to submit to God's Will even if it is the difficult thing to do
For those who want to glorify God and revere Him for who He is
For those who wants some encouragement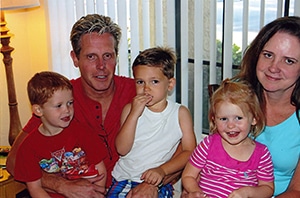 "
I loved your definition of prayer. I also loved the scripture references. I can't get on my knees and start praying without ACTS popping into my head. Yes. Everyone I know struggles with prayer. Especially when God seems quiet. I really looked forward to seeing this in my email each morning. I'm actually kind of sad that's it's over. It was obviously well thought out and I appreciate the time you put into this course and for thinking about me. Thanks, brother!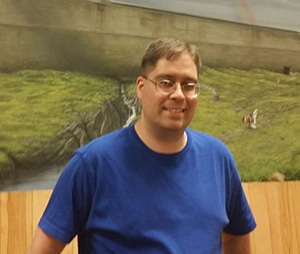 "
I found a few things valuable in this course. First is the reminder of God's sovereignty and that He is in control and His will is done! This is a God who has the authority and power to give us our supplications when asked for in alignment with His will. Secondly, I appreciated the session on holiness and the fact that we need to work to be holy as our God is holy. We need to stop letting using "well, I'm not perfect. I'm just as sinner saved by grace" be an excuse and grow daily in our sanctification through prayer, the empowerment of the Holy Spirit, and our own work. Scripture lets us know that we will not be sanctified fully until we are out of the presence of sin, but we need to grow past being babes in Christ by excusing our sins. We are to repent and turn from them, not excuse them. We also may need to find a trustable Christian friend to help hold us accountable for our sins that we have a struggle with! Finally, I think it was important reminder that God knows all of our hearts, so we should not foolishly try to hide anything from Him or feel we should not request anything from Him! We should always go to God in prayer, even if He knows everything because He commands us to AND because it helps us each day grow and stay closer to Him in our walk with our Lord and God! It definitely helped me refocus and properly approach my prayers with God in mind over myself! This is a great course that helps us remember the importance of prayer and how to properly and continually use it to relationally approach our sovereign God! This is an excellent course for properly focusing and building up our prayer lives with our God. Dr. Madasu is an excellent teacher who brings great insight to this subject that we could all use!
How Would this
Course

Help You:
Help you understand
What Prayer is and How we Ought to Pray
The Scripture teaches us about the importance of prayer
Christ Himself set an example for a prayer life. He not only prayed, but taught His disciples about prayer.
What You will Get ...
This is what you will get by enrolling into this FREE course!
All sessions are delivered directly into your inbox!
The course is designed in a way that you would receive eight sessions every day delivered to your inbox.
The course also contains worksheets! Each worksheet is downloadable. The worksheets will help you study some verses and content further to help you!
---
Together with content and worksheets, you should be able to gain more understanding on prayer.
Get Instant Access

to the Course!
Enter your name and email to instantly receive the course~

Know what others say about prayer!
Prayer is an offering up of our desires unto God, (Ps. 62:8) in the name of Christ, (John 16:23) by the help of his Spirit; (Rom. 8:26) with confession of our sins, (Ps. 32:5–6, Dan. 9:4) and thankful acknowledgment of his mercies. (Phil. 4:6).
The Westminster Larger Catechism

: With Scripture Proofs
Prayer is the soul's sincere desire Uttered or unexpressed; The motion of a hidden fire; That trembles in the breast.
Prayer may be understood widely, so as to include every form of address from man to God, whatever its character.
Prayer is beyond any question the highest activity of the human soul. Man is at his greatest and highest when upon his knees he comes face to face with God.
---
It really gave me a better insight as to who God is and what He wants me to be! Be you Holy for I am holy! I feel I have failed many times in my prayer life because I was praying selfishly! I have felt like weeping many times because I haven't been honest with God a lot of times! Thank you so much for sharing and the time you spent writing and researching it! I will recommend it my friends and family. Your lesson and God's Word really spoke to my heart! I have been a Christian for many years but we can always use more of God's Word in our lives!! God bless you! I appreciate you taking time to put this study together!
What Topics will this Course Cover?
Definition of Prayer
Why Pray?
God's holiness and its implications for prayer
God's Omniscience and its Implications for Prayer
God's Omnipresence and its Implications for Prayer
God's Sovereignty and its implications for Prayer
God's Answers to Prayer
The Need for to be Honest with God
Get Instant Acces

to the Course!
Enter your name and email in the form below!
Joel Madasu, Ph.D.
I am a third generation Christian.
I love to study and explore the Bible.
My desire is to make the life-changing wisdom of the Bible understandable to all.